You and the Mat Yoga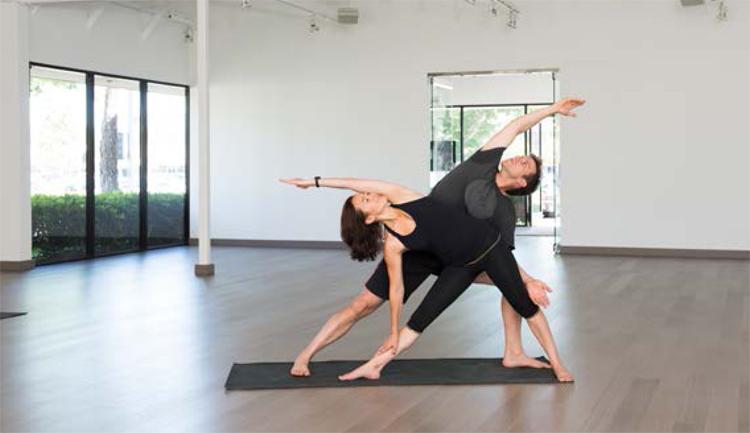 Description:
PlybooFit™ underlayment system is a great fit for gyms, recreational centers and yoga studios. The 95% recycled underlayment padding helps with shock absorption, lessening the impact on ankle, knee and hip joints.
Our new Stiletto click lock flooring installs quickly and easily with PlybooFit underlayment. Stiletto, our hardest floor available, holds a 3500 psi Janka Ball rating, making it perfect for high-wear fitness applications.
Strength, beauty and a full palette of colors is proving Stiletto to be our most versatile flooring product yet.
Location:
Laguna Niguel, California
Materials:
Cerused Taupe Stiletto Strand Flooring PlybooFit Floor System
Download PDF format
See more details about the products:
LEED Credits:
Possible LEED Credits: IEQc4.3: Low Emitting Materials MRc6: Rapidly Renewable Materials MRc7: Certified Wood CA Section 01350: Passed Other: No added urea formaldehyde