Amherst College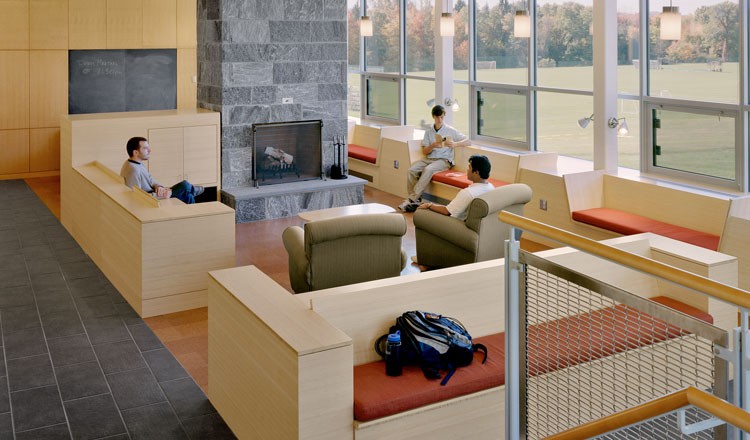 Kotaro Mick Miyake Photography
Description:
Plyboo edge grain natural plywood is the key design element in the King Dormitory at Amherst College in Massachusetts. The edge grain natural bamboo plywood was used throughout the project, including the seating areas, workstations and cabinets in each dormitory room. Amherst is an early adopter of Plyboo bamboo plywood in an educational environment.
Architect/Designer:
William Rawn Associates, Architects
Materials:
Natural Edge Grain Plywood
Download PDF format
See more details about the products:
LEED Credits:
IEQc4.4: Low Emitting Materials MRc6: Rapidly Renewable Materials MRc7: Certified Wood CA Section 01350: Passed Other: No added urea formaldehydeLow emitting materials and certified wood.