Stanford University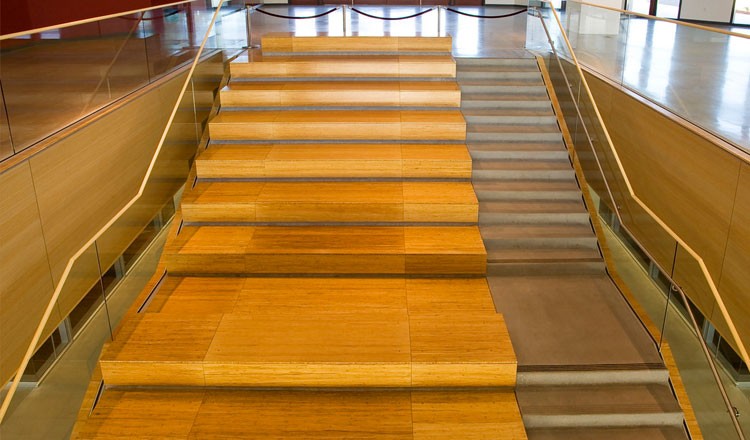 Description:
LEED Platinum is in the design for the new Huang Engineering Center at Stanford University. In this ambitious project, Plyboo strand and flat grain amber plywood were used. In addition to applications as stair-tread platforms and under-sheathing for the stair case, bamboo plywood was used for wall treatments and cabinetry. Formaldehyde-free and FSC-certified bamboo were important contributors to this LEED platinum project.
Materials:
Sahara Strand Plywood, Amber Flat Grain Plywood, Sahara Strand flooring
Download PDF format
See more details about the products:
LEED Credits:
Low emitting materials and certified wood. Floorscore certified.