Moss Adams, LLP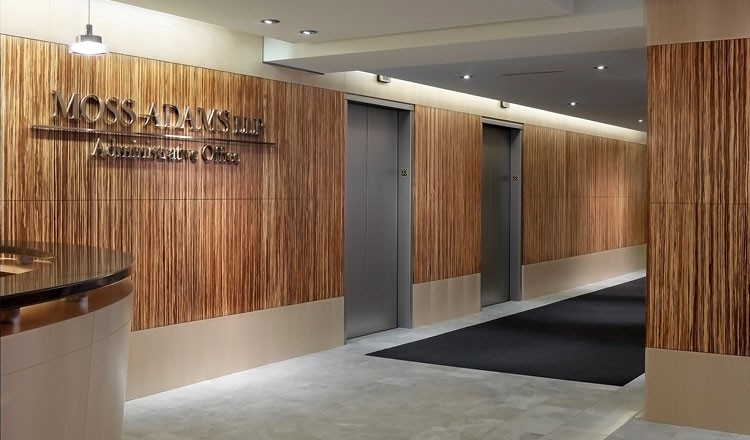 Description:
Occupying three stories of a high-rise in downtown Seattle, Washington, Moss Adams is one of the oldest and most respected accounting firms in the Pacific Northwest. For the design of its new offices a clean, contemporary look was needed. For a signature contrasting design element, Plyboo Neopolitan bamboo plywood was chosen. With its bright contrasting striations emulating the look of African zebrawood, Neopolitan was used extensively in the reception area, stairwells and hallways. If CPA work seems dull, visit the Moss Adams offices in Seattle. Your mind will change as soon as you step out of the elevator.
Materials:
Neopolitan Strand Plywood
Download PDF format
See more details about the products:
LEED Credits:
Low emitting materials and certified wood.