Cervantes / Geronimo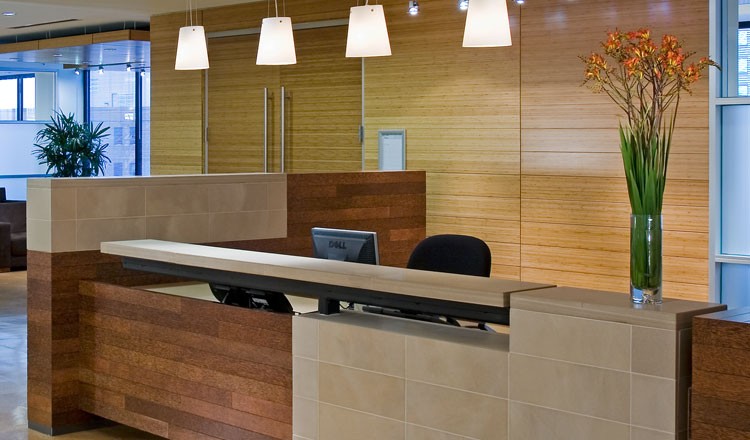 Description:
Looking for a zen-like elegance for the Cervantes/Geronimo offices in Denver, Colorado, Plyboo amber edge grain and DuraPalm flat grain coconut palm plywoods were chosen. To keep with the contemporary feel, panels were installed horizontally adding a clean, linearity to the space. Without breaking a line, the end grain amber moves from wall to door and back again. To contrast with the bamboo, palm was used to face the reception desk, and for a little drama, the open stair case treads were also were fabricated from coconut palm.
Materials:
Amber Edge Grain - Coconut Palm Flat Grain Plywood
Download PDF format
See more details about the products:
LEED Credits:
Low emitting materials and certified wood.