Syracuse University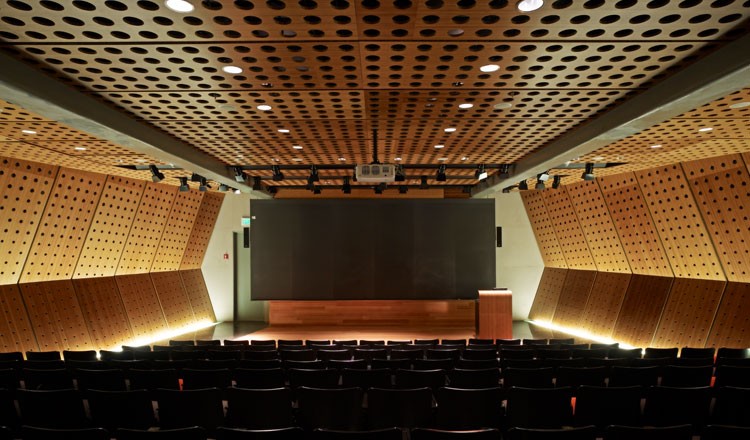 Description:
It's not quite the Starship Enterprise, but the theater at Syracuse University's Slocum Hall School of Architecture is equally out of this world.  Using Plyboo edge grain amber plywood, R.B. Woodcraft fabricated what has to be the most stimulating classroom ever. Durable and dramatic, the Plyboo amber edge grain plywood covers the walls and ceilings of the theater. The cut circles help with the acoustics while providing a decorative component to the building.
Materials:
Amber Edge Grain Solid Plywood
Download PDF format
See more details about the products:
LEED Credits:
Low emitting materials and certified wood.