DODOcase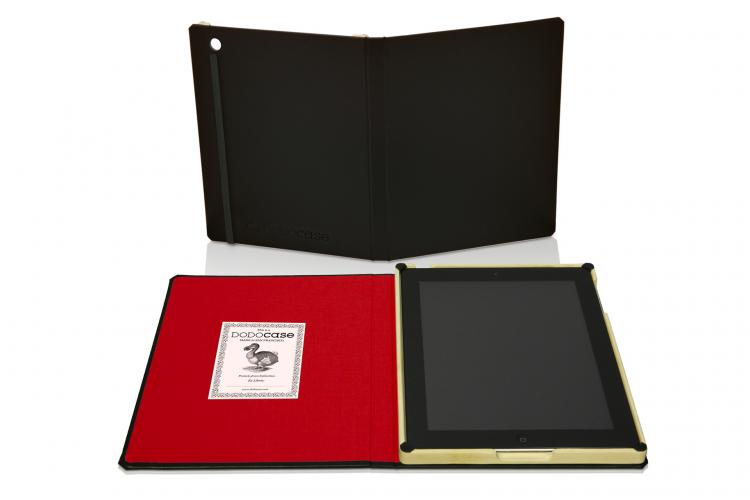 Description:
You might think that electronic readers would be the bane of the bookbinding industry, but DODOcase is proving otherwise. The San Francisco company is creating sturdy, colorful cases for laptops, iPads, electronic readers and cell phones using traditional bookbinding methods. A DODOcase fuses the best of both worlds. For example, a Kindle cloaked in a DODOcase provides the convenience of an electronic reader with the old-world feel of a traditional book.  
Each DODOcase is handmade using as many local materials as possible. Plyboo, located in the same San Francisco neighborhood, provides sheets of solid vertical natural bamboo that are sawed and then hand-carved into a durable frame to hold your iPad, Galaxy or Kindle Fire. The laminated bamboo frame is very strong but lightweight. The natural color complements any color DODOcase you choose—or design through the DODOcase website.  
The founders of DODOcase were invited to the White House for an event to honor small business leaders, and President Obama was given a DODOcase which can be seen in this photo:  http://huff.to/WHB1Rs
But you certainly don't have to be the Chief Executive to own one. 
Download PDF format
See more details about the products: