Simply Fish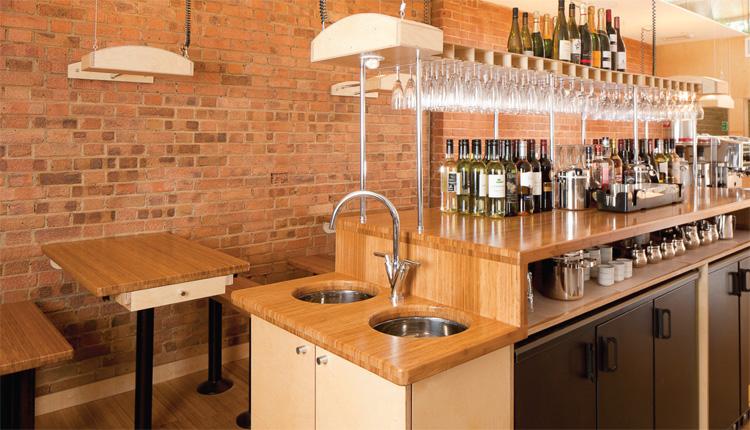 Description:
The warmth and beauty of Plyboo amber edge grain was chosen for this contemporary design, not only because of its good looks, but also for its green credentials. FSC-certified bamboo plywood was used for the seating and tabletops as well as the countertops and bar area. The fabricator utilized single-ply bamboo plywood to create interesting edge decorative accents. The red brick pattern of the walls and the linearity of the bamboo edge grain played well together in this design.
Download PDF format
See more details about the products:
LEED Credits:
Low emitting materials and certified wood.