Canmet Materials Laboratory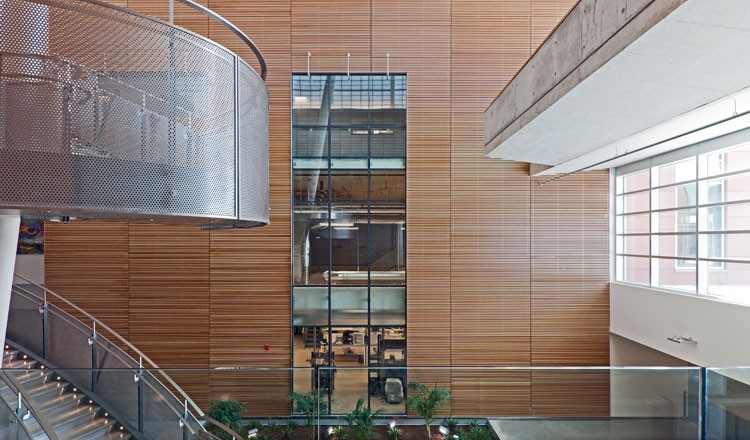 Description:
Recently completed, the Canmet Materials Technologies Laboratory in Hamilton, Ontario, is a state-of-the-art metallurgical facility for Natural Resources Canada. In this design the architects and the laboratory have targeted LEED Platinum as well as the 2030 Challenge, putting this project in the vanguard of energy-efficient research facilities worldwide. Plyboo Amber edge grain was used to create an acoustical wall cladding system with great visual appeal. FSC-certified and SoyBond formaldehyde-free adhesive were specified to contribute to the IEQc4.4 and MRc7 LEED credits.
Location:
Hamilton, Ontario, Canada
Architect/Designer:
Diamond Schmitt Architects
Download PDF format
See more details about the products:
LEED Credits:
Low emitting materials and certified wood.