University of Waterloo, Canada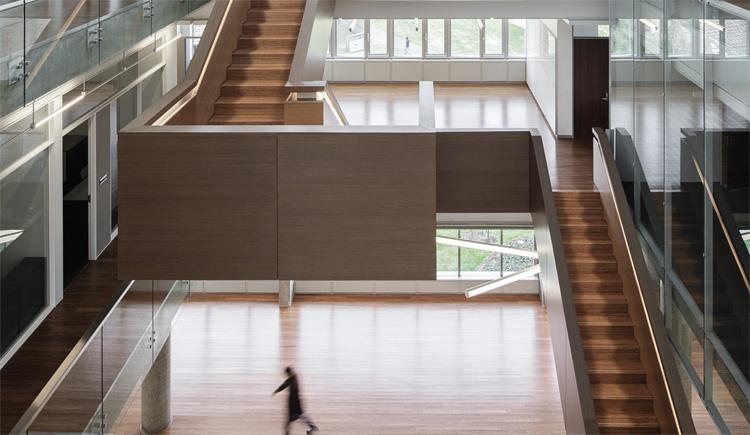 Description:
Recently completed, University of Waterloo used Plyboo plywood veneer and flooring extensively throughout the school. Applications included Havana strand and edge grain amber plywood for wall systems. A first on this project was the use of Havana strand veneers in the construction of more than 300 doors in this contemporary space. Havana strand flooring and custom stair treads featured prominently in the design.
Location:
Waterloo, Ontario, Canada
Architect/Designer:
Kuwabara Payne McKenna, Blumberg Architects
Materials:
Amber Edge Grain Plywood, Havana Strand Plywood and Flooring, Havana Strand Veneer
Download PDF format
See more details about the products:
LEED Credits:
Low emitting materials and certified wood. Floorscore certified.