PlybooStrand Bamboo Plywood and Veneer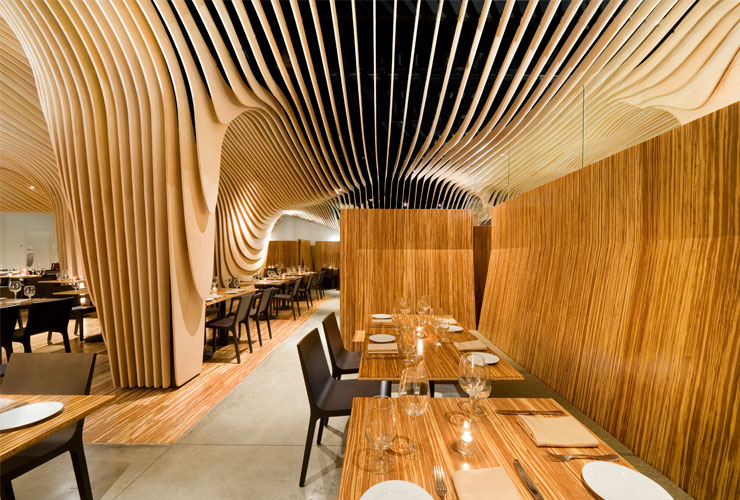 PlybooStrand uses strand technology to turn 100% rapidly renewable bamboo into a beautiful yet exceptionally durable green building material.
PlybooStrand is architectural-grade and can be cut and sanded using conventional woodworking equipment. It can be glued and fastened with the same materials used on wood.
PlybooStrand bamboo plywood is sanded to 180 grit and is available in Havana, Sahara, and Neopolitan.
Technical Product Information:
Certification

If you require a copy of our Smith&Fong FSC certificate, please request via

sales@plyboo.com
Material

100% bamboo
Standard sizes

3/4" x 48" x 72"
4mm" x 30" x 72" (for edge banding)
19mm x 1219mm x 1828mm
​4mm x 762mm x 1828mm (for edge banding)
Finish

Unfinished
Fire rating

Fire resistance classification: Class C
Test surface burning in accordance with ASTM E 84
LEED® credits

MRc6: Rapidly Renewable Materials
IEQc4.4: Low-Emitting Materials (no added urea-formaldehyde)
Weight

3/4" x 48" x 72" – 80lbs per sheet
4mm" x 30" x 72" – 15lbs per sheet
LEED® Credits Possible:
IEQc4.4: Low-Emitting Materials (No Added Urea Formaldehyde)
MRc6: Rapidly Renewable Materials
MRc7: Certified Wood
All PlybooStrand (urea formaldehyde-free) and FSC® Certified 100%