PlybooFit 1/4" Performance Flooring and Underlayment System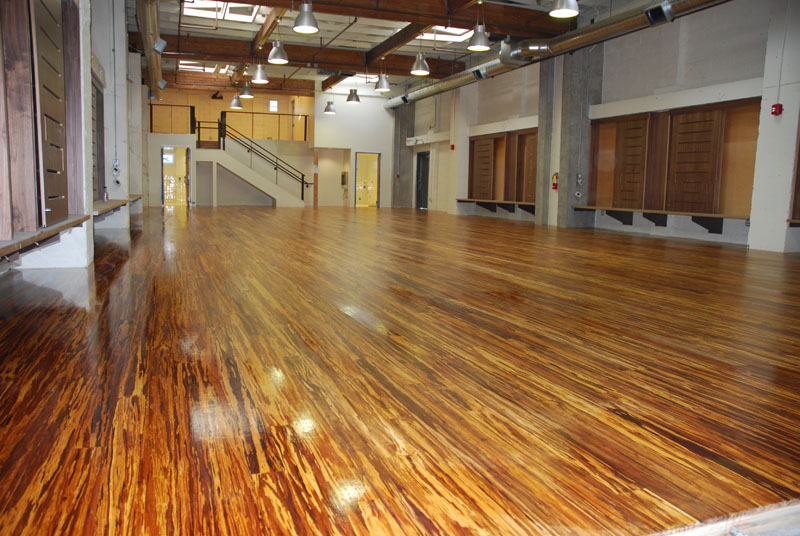 PlybooFit is an underlayment system created to improve the performance of Plyboo bamboo floors.
This 93% post-consumer, recycled, rubber-padded subfloor unit absorbs the impact of any workout and is an ideal addition to any fitness facility, yoga studio, theater or residence.
PlybooFit is "fit" for retail, as it offers comfort during long standing situations and absorbs the pressure on tired legs, feet, and knees. Contact us to discover how PlybooFit can work in your salon, retail location, fitness facility or home.
PlybooFit is an underlayment made specially for fitness facilities, rooms that see a lot of activity, areas where people are active with lighter support shoes or no shoes at all, and in work situations where employees stand for a long time. This versatile padded underlayment can be purchased with any Plyboo or Durapalm brand floor. Ask a representative why PlybooFit is a good choice, today.
Technical Product Information:
Material
Flooring: 100% bamboo
Underlayment Pad: 93% post-consumer recycled rubber
Testing
For standard sizes, finish, fire rating, Janka Ball hardness test results, dimensional stability test results, and finish ratings, please contact a Plyboo representative for system specific information:
Phone: 866-835-9859
Email: info@plyboo.com
LEED® credits
IEQc4.3: Low-Emitting Materials - Flooring Systems (No Added Urea Formaldehyde)
MRc6: Rapidly Renewable Materials
MRc7: Certified Wood
MRc4: Recycled Content
Weight
total weight varies by system
LEED® Credits Possible:
MRc4: Recycled Content
PlybooFit underlayment systems for fitness and retail are made with 93% post consumer recycled rubber