PlybooQuiet 1/8" Sound Reduction Flooring and Underlayment System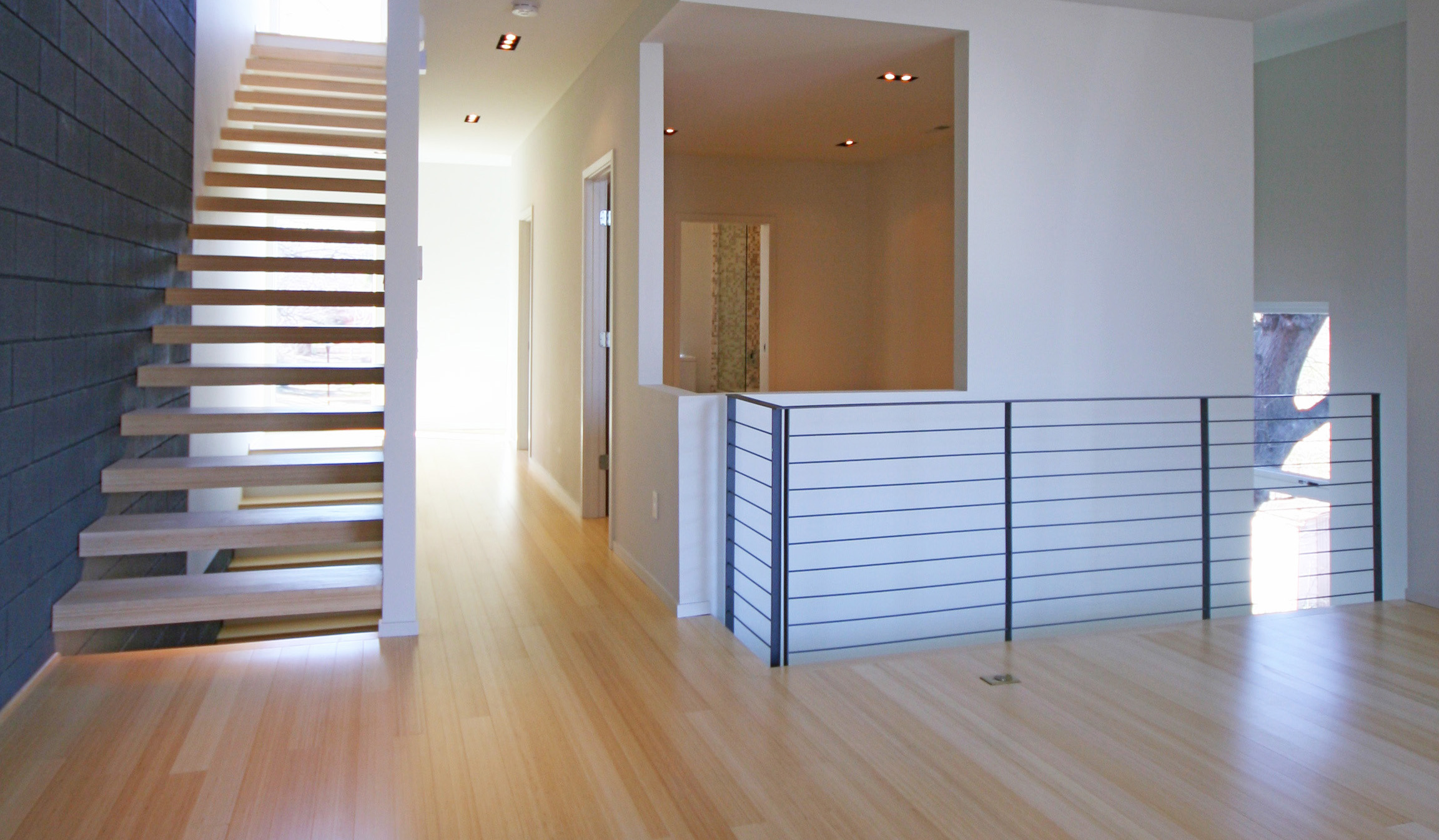 PlybooQuietMMS absorbs the pitter-patter of little and not-so-little feet in your multi-level home, apartment, and condo.  When there is activity overhead, PlybooQuietMMS greatly enhances living comfort by dramatically reducing the vibration caused by walking, playing, and all the little knocks of everyday life. Due to its sound-absorbing quality, PlybooQuietMMS is an excellent choice for apartment buildings, condominiums, and multi-level single family homes.
PlybooQuietMMS can be used with any Plyboo bamboo or Durapalm palm floor product. Pair a Plyboo FSC® Certified 100% floor with PlybooQuietMMS's 98% post-consumer, recycled subfloor system and you've not only eased your conscience, but your comfort level as well. The PlybooQuietMMS system can also act as a moisture vapor barrier creating an all-in-one underlayment solution. For more details on the performance characteristics, please refer to the specifications section.
Technical Product Information:
Sound Rating Testing Results (PDF)
Certification
FSC® Certified 100% C012079
The material in this product comes from well-managed forests, independently certified in accordance with the rules of the Forest Stewardship Council®.
SCS-FS-02130
SoyBond products have been certified by SCS Certification Systems to meet the indoor air quality standards of FloorScore®.
Material
Flooring: 100% bamboo
Underlayment Pad: 93% post-consumer recycled rubber
Testing
For standard sizes, finish, fire rating, Janka Ball hardness test results, dimensional stability test results, and finish ratings, please contact a Plyboo representative for system specific information:
Phone: 866-835-9859
Email: info@plyboo.com
LEED® credits
IEQc4.3: Low-Emitting Materials - Flooring Systems (No Added Urea Formaldehyde)
MRc6: Rapidly Renewable Materials
MRc7: Certified Wood
MRc4: Recycled Content
Weight
total weight varies by system
LEED® Credits Possible:
IEQc4.3: Low-Emitting Materials - Flooring Systems (No Added Urea Formaldehyde)
MRc6: Rapidly Renewable Materials
MRc7: Certified Wood
MRc4: Recycled Content - Floor Padding
PlybooQuiet underlayment pad is made with 93% post-consumer recycled rubber
All SoyBond flooring products are Formaldehyde-Free and FloorScore®-certified
PlybooPure flooring products are Urea-formaldehyde-Free and FloorScore®-certified