University of Alaska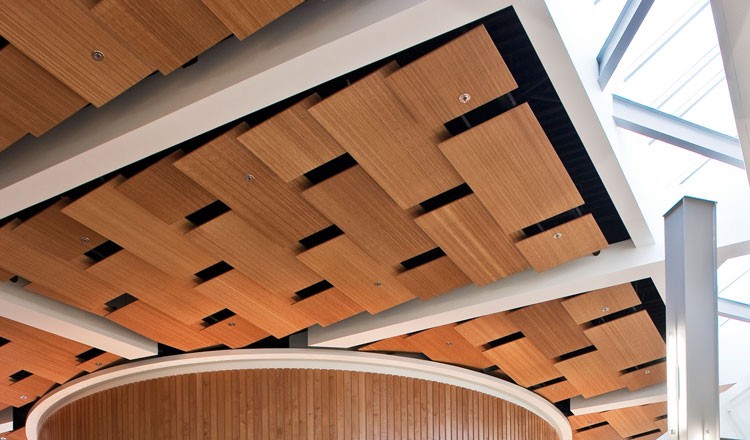 Description:
The new science building at the University of Alaska at Anchorage featured an extensive "cloud" ceiling made of Plyboo edge grain Amber plywood, floating over the astronomy department's new planetarium drum.
Pictured here is a full view of the massive drum. Plyboo edge grain Amber plywood was also used for the benches underneath it.
Download PDF format
See more details about the products:
LEED Credits:
Low emitting materials and certified wood.