81 Weatherby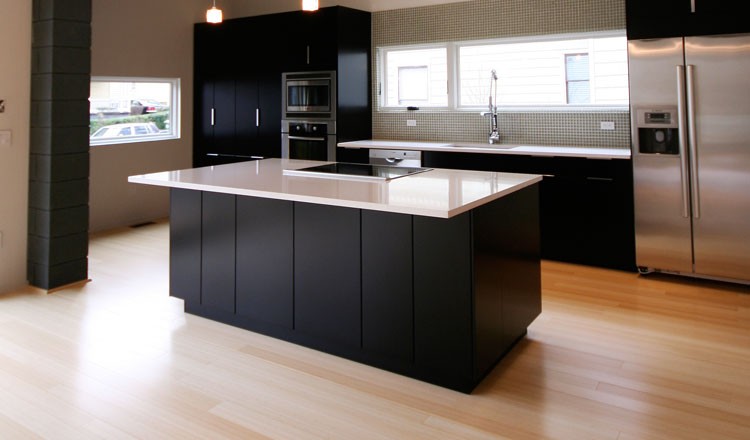 Description:
This highly energy-efficient and environmentally conscious private residence in Atlanta, GA, was designed and built by Concourse E, and uses Plyboo edge grain natural flooring as part of its creatively elegant design.
The natural coloring of the floor provides a subtle complement to this beautifully lit living room and contrasts the dark cabinetry of the kitchen.
Materials:
Natural Edge Grain Bamboo Flooring
Download PDF format
See more details about the products:
LEED Credits:
Low emitting materials and certified wood. Floorscore certified.