Mass General, Lunder Building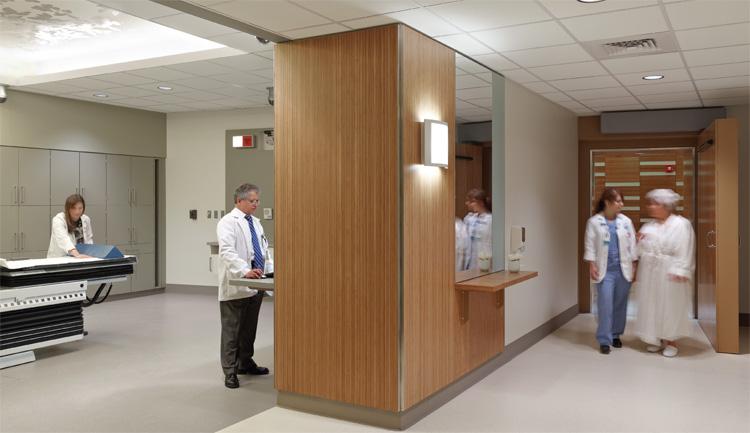 Description:
Healthcare facilities are moving to a new philosophy of fostering wellness by providing a natural-feeling environment to promote patient healing. To achieve this goal, Plyboo edge grain amber bamboo plywood was selected to create a warm, soothing element in the design.
Plyboo was used extensively in the patient recovery rooms, waiting and reception areas as a wall treatment and for shelving and storage units. Durability, indoor air quality and sustainability were key factors in the selection of the material. FSC-certified bamboo and formaldehyde-free adhesives were also important contributors to this LEED Gold building.
Materials:
Amber Edge Grain Bamboo Plywood: reception, patient recover rooms, seating and wall panels
Download PDF format
See more details about the products:
LEED Credits:
Low emitting materials and certified wood.