One Jackson Square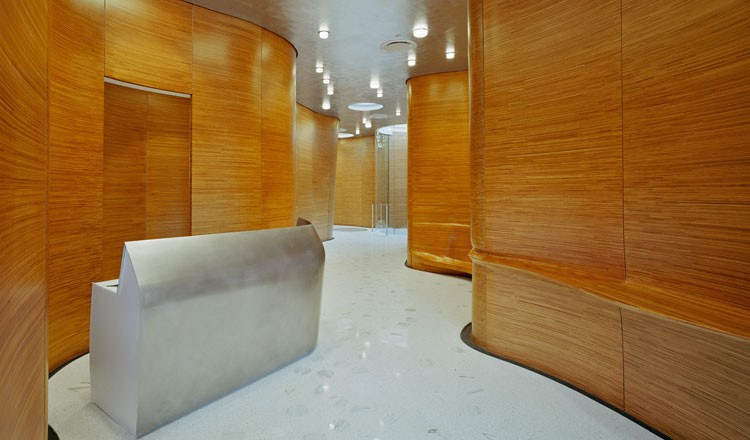 Description:
Possibly one of the most imaginative designs for a lobby entry can be found in the One Jackson Square apartments in New York City. Manufactured of hundreds of plies of Plyboo, each panel was custom built and installed to create a sculpted, canyon effect. Wandering toward the elevator banks in the back, organic shaped shelves and seating areas appear along the undulating walls.
Download PDF format
See more details about the products:
LEED Credits:
Low emitting materials and certified wood.