SalesForce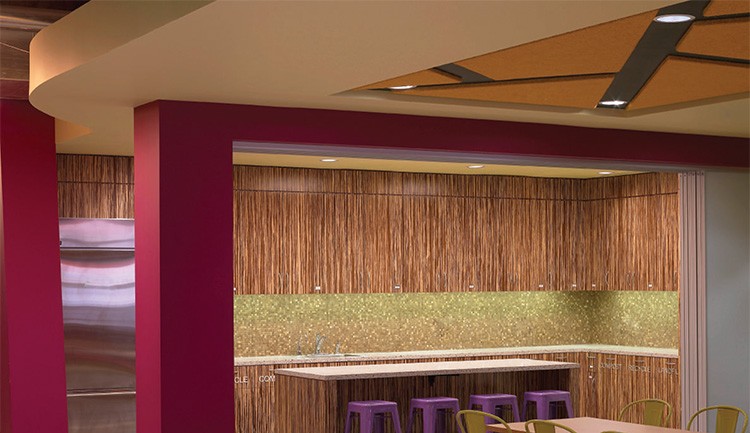 Description:
Aesthetics, sustainability and functionality were the key ingredients for the SalesForce.com offices in San Francisco. The designer chose Plyboo Neopolitan plywood to make a strong and energizing visual statement. The cabinets are sturdy and durable, constructed for heavy daily use. Meanwhile, the Neopolitan design creates a look that is simultaneously fun and sophisticated.  Also, this plywood is formaldehyde-free and FSC-certified, supporting both healthy indoor air quality and sustainable forestry.
Location:
San Francisco, California
Architect/Designer:
Rapt Studio, San Francisco, CA
Materials:
Neopolitan Strand Plywood
Download PDF format
See more details about the products:
LEED Credits:
Low emitting materials and certified wood.