Cipolla Kitchen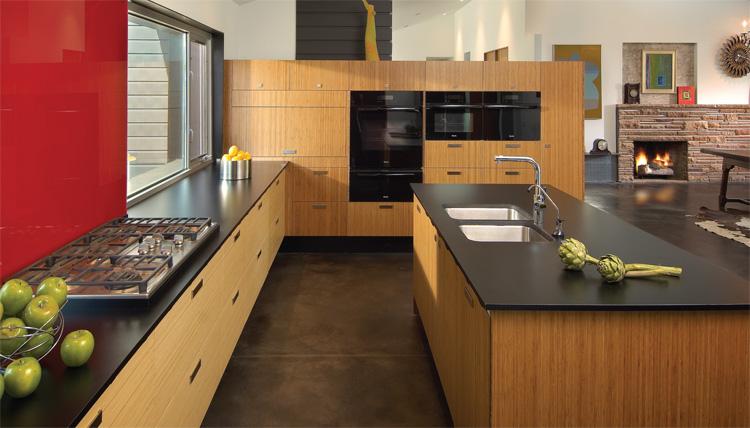 Description:
A popular application for kitchens, Plyboo bamboo works well for cabinets and cabinet door applications. The Cipolla family chose both the amber edge grain and natural edge grain plywood to create shade contrast between the darker and lighter tones in the bamboo. By matching panels in the same color across doors and drawers, a monolithic tone was achieved.
Architect/Designer:
SEAD Architects, Phoenix, AZ
Download PDF format
See more details about the products:
LEED Credits:
Low emitting materials and certified wood. Floorscore certified.