Low Haeckel Cabinet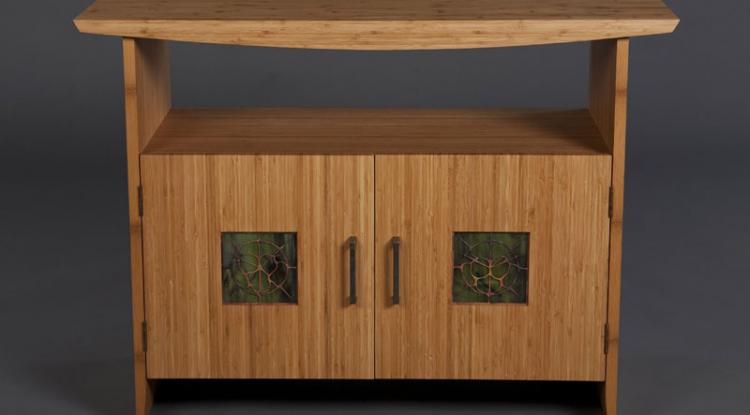 Description:
When looking for a beautiful, sustainable, and consistent material, wood artists Louise Hibbert and Douglas Finkel decided on Plyboo edge grain Amber plywood to craft their Low Haeckel Cabinet. Copper line art over lovely panes of glass complete this cabinet's elegant look.
Shown here is a close-up of the copper and glass design—a harmonious match for Amber edge grain!
Architect/Designer:
Louise Hibbert and Douglas Finkel
Materials:
Amber Edge Grain Bamboo Plywood
Download PDF format
See more details about the products:
LEED Credits:
Low emitting materials and certified wood.