Jasper Technologies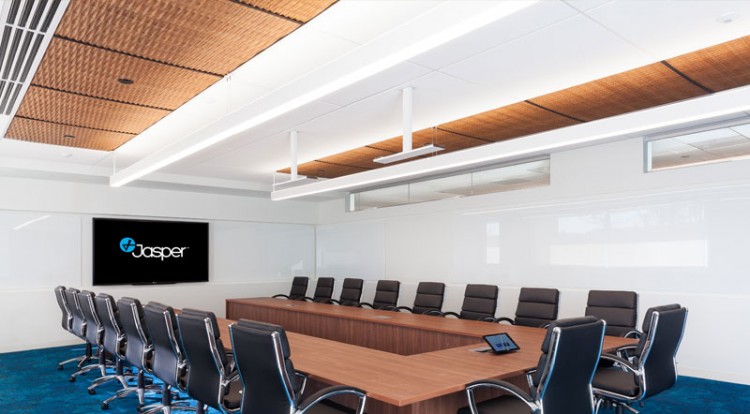 Description:
The designers for Jasper's head offices in Santa Clara, CA were looking for a material that they could us to both construct built-in cabinetry and seating as well as a material that they could make a statement with as a ceiling treatment. The architects contacted us and we talked about tonality as well as texture. The final decision was to use the Plyboo edge grain amber plywood for the build-ins and to go with our C9 Reveal pattern in Amber for the ceiling soffits in the conference room. The C9 panels ending up being an interesting juxtaposition to the otherwise linear-modern look of the space.
Download PDF format
See more details about the products:
LEED Credits:
Low emitting materials and certified wood.