Amgen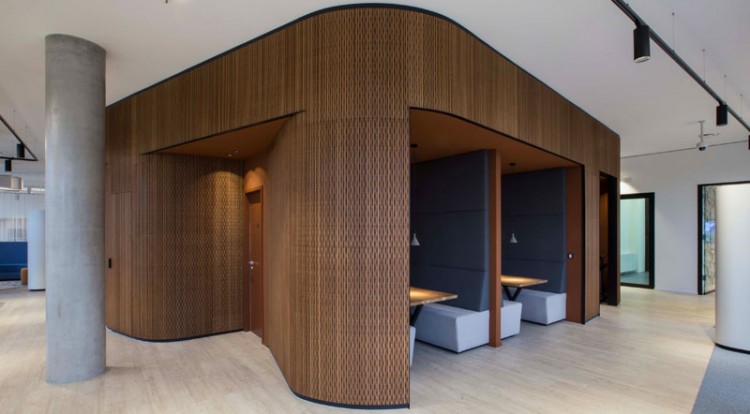 Description:
When the architects for Amgen's Munich campus were looking for a nature-based panel that had design interest, but could also lay flat on a wall as well as sustain a curve, they contacted Smith & Fong with the project. We had been developing this product some months earlier and were looking for an application to apply it too. DDock was the perfect design team to pull both the look and the overall design feel together. The results were a striking and one of a kind interior that was a hit with the ownership and the employees who work there.
Architect/Designer:
DDock Amsterdam, Netherlands
Materials:
Living Hinge Collection - LH51
Download PDF format
See more details about the products:
LEED Credits:
Low emitting materials and certified wood.